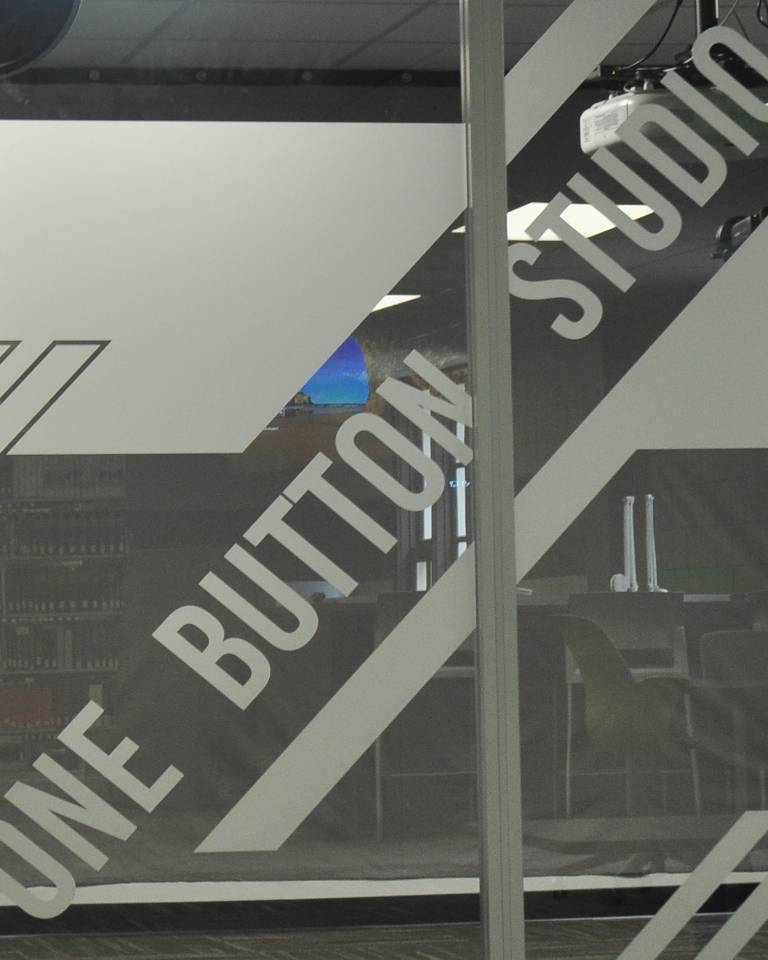 One Button Studio
The One Button Studio is quick and easy to use.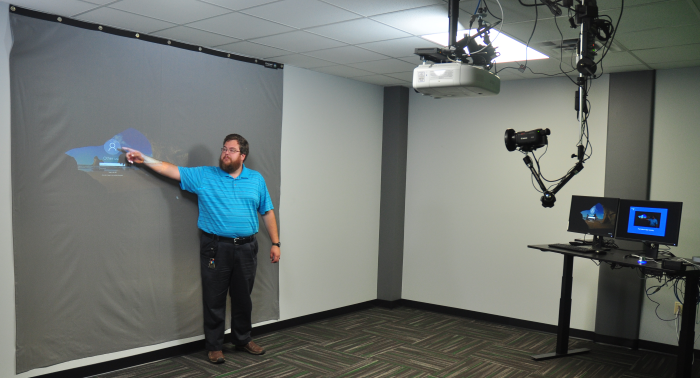 Just insert your USB drive, click the button, and start presenting!
UND students, faculty, and staff are welcome to reserve the room using our online reservation system. Once the room is reserved, simply walk up to the Access Services Desk on the second floor to let them know your reservation time has arrived, and they will check the key out to you.
Anyone who is interested in receiving an in-person demonstration of the Studio's options may ask at the Access Services Desk on the second floor.
One Button Studio room use and room reservation policies can be found on our Room Policy page.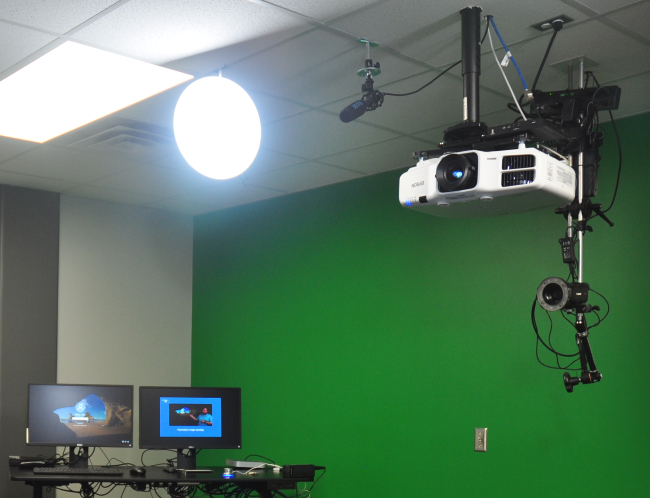 The Studio currently has the following equipment in the room:
Projector
Camera
Microphone
Lighting
Green screen/presentation screen
Presentation computer
One Button computer (and button)
Go to the

CFL Room Reservation

site.
Log in using your UND username and password
Select the date/time that you'd like to reserve.
Double-check the date and choose an end time.
Click "Create" to reserve your spot!
Log into the

CFL Room Reservations

site with your UND username and password.
Click on the reservation that you would like to cancel.
In the upper right of the editing section, click the "More" drop-down button (next to the "Cancel" button: "Cancel" button will only cancel your changes to this page).
Click "Delete" in the menu that drops down.
Click the "Delete" button in the lower right of the pop-up screen.
Grab your USB drive and head over to the library.
Stop by the Information Desk on the second floor of the Library
Check out the Studio key.
Record your session.
Lock the Studio.
Return the key to the Information Desk.